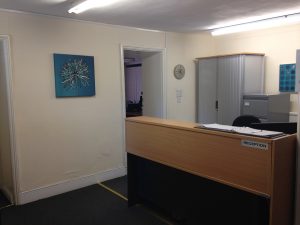 For various reasons, businesses may wish to utilise a virtual office service to appear to have permanent office space when they are actually based elsewhere. Virtual offices offer permanent addresses and communications services without providing dedicated office space and that can be helpful for home-based businesses or foreign companies who wish to have a UK base.
A virtual office space here at Ingles Manor gives you the chance to operate from a prestigious address at a fraction of the cost of buying or renting such an address yourself. This can not only be beneficial to the success of your business by establishing an impressive image but also gives your company a feeling of permanence and stability. Channel Business Services also provide complimentary services that will help you establish a virtual base with us here so that your clients will never know the difference.
The benefits of our virtual office services include:
Telephone answering service – we will field your incoming calls, take messages and respond to your clients as if we were part of your business. We operate in a professional, friendly and efficient manner and ensure that all calls we handle are completely confidential. We will then contact you so that you can respond to your calls when convenient for you.
Professional address – A prestigious address gives a great impression about your business. This is especially useful if you run a business from home and are concerned about the security of so doing. A professional address gives a better impression than a home address and one that will help you establish and grow your business.
Mail answering services – When you take out a virtual office with us, we will open all your mail, scan it and email on to you the next day. This is very convenient if you are based abroad or not easily able travel to our offices to pick up your post. A permanent address is also much preferable to a PO box when considering how such a mail address will be perceived by your clients. All mail is handled by us in the strictest confidentiality, as you would expect.
Fully manned reception – we can receive and sign for deliveries and packages on your behalf.
A virtual office at Ingles Manor allows you to have the professional image of a traditional office at a fraction of the cost. The advantages of not having to commute to an office space and yet still have the services associated with such an office are many. A virtual office allows for flexibility if you wish to expand with no long term commitments. Your clients may have the impression you have a full time receptionist but you will not be responsible for employing any extra staff.
Do you need the flexibility and professional image that a virtual office service provides? Then call us today on 01303 850 856 to chat about how our virtual office services can help you and your business.